We get a lot of house guests and I try really hard to make their rooms as comfortable as possible.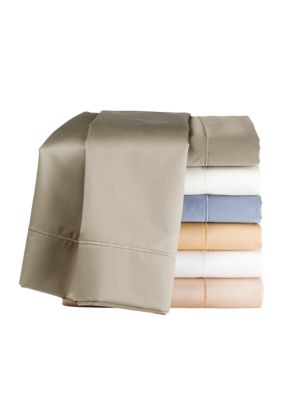 I have them in white on all of our beds in both homes. They are wrinkle free, so it cuts down on the ironing, and I have to say, every night it feels like the sheets have been freshly washed and ironed. They have a wonderful crisp feeling.
They are on sale at the moment for $89.99 for the queen size.
The other thing that I really love are Memory Foam Mattress Toppers. I got these ones at
Sams Club
. The queen size is currently $99.88, which is about half of what I paid in December, so snap them up quickly!
Trust me, you will really enjoy how comfortable your beds are with good sheets, and memory foam.